Who Developed the Endoscope?
Posted May 26, 2017 in Arthroscopy Equipment, Endoscope Tools, Gastroenterology Tools, KARL STORZ, Laparoscopy Tools, Orthopedic Equipment, Plastic Surgery Tools, Pulmonary Endoscopes, Richard Wolf, Urology Tools, Veterinary Tools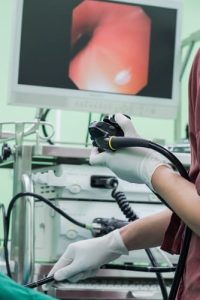 Endoscopy has a long history of over 200 years. From the first endoscope to the many pieces of endoscopy equipment that are used today, endoscopy has helped countless medical professionals to accurately diagnose and treat a wide range of health conditions. The history and development of the endoscope have changed the medical industry as we know it today.
Origin of the Endoscope
The history of the endoscope began with its invention by a German physician named Philipp Bozzini in 1806. It was called the Lichtleiter (German for "light conductor") and was invented to examine the internal workings of the human body. The invention had an eyepiece and a container for candlelight, and a mirror reflected the candlelight through a tube. Because electricity had not yet been invented, visualization was limited.
The Father of Endoscopy
The endoscope was further developed by Antonin Jean Desormeaux, a French physician who has been called the "father of endoscopy." Desormeaux was the first to use the term "endoscopy" and made improvements to the tool by focusing the light and switching to a gasogene lamp, which burned alcohol and turpentine for greater illumination. The endoscope in this form was considered "state of the art" for many years and was used primarily for inspection of the bladder, rectum, and pharynx.
Further Developments
Electric illumination revolutionized the endoscope. Before long, it was used for cystoscopy, hysteroscopy, sigmoidoscopy, thoracoscopy, laparoscopy, and more. Wolf and Storz became leading manufacturers and developers of flexible gastroscopes and the fiber optic light cable. Fiber optics further revolutionized endoscopy and improved image quality for full spectrum color illumination. Eventually, rigid rod-lens endoscopes were developed to further improve the visual application of the endoscope.
Endoscopy Today
Today, endoscopy is used in many different medical and non-medical fields. In medicine, endoscopic tools are used in gastroenterology, urology/cystoscopy, laparoscopy, orthopedics/arthroscopy, gynecology, pulmonary/bronchoscopy, plastic surgery/ENT, veterinary endoscopy, and other specializations. Endoscopy equipment is an essential resource for any medical professional today and has greatly improved the process of accurately and safely diagnosing and treating medical conditions.
At United Endoscopy, we sell professional, refurbished endoscopy tools made by leading manufacturers to medical professionals all around the world. To obtain the highest quality endoscopy equipment at the most affordable prices, contact us today. Call us at (951) 270-3400 or toll-free at (800) 899-4847, or complete our online contact form at your convenience.