Tips for Purchasing Used Medical Equipment
Posted March 26, 2018 in Refurbished Equipment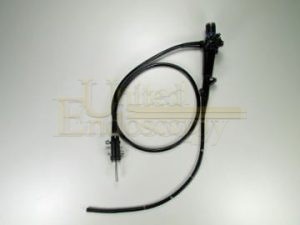 Medical equipment can be expensive, and this can make it difficult to obtain high-quality pieces of equipment for your practice. However, purchasing used equipment that has been refurbished can help you save money while still allowing you to provide your patients with excellent quality of care and options for treatment. At United Endoscopy, we purchase and refurbish used equipment and follow strict guidelines for our purchase of used medical equipment. If you're looking to purchase used medical equipment, there are certain considerations you should make before committing to a purchase.
Determine Your Need
What types of treatments do your patients most often present with? What procedures or tests are you unable to perform due to a lack of suitable equipment? While purchasing used medical equipment at a significant discount can seem like a great idea for your practice, it doesn't make sense if your patients do not demonstrate a need for that equipment. Before you decide to purchase a device (new or used), make sure that your office and your patients will benefit by the addition of the device to your equipment.
Identify Compatibility
Will the medical equipment need to work in tandem with other pieces of equipment that you already have? This can be a determining factor when looking for used medical equipment. You will need to determine if the piece of equipment can work with your existing equipment. This often will come down to how old the used device is, as it might not be compatible with many pieces of newer equipment. The device may also not be as easy to repair if parts are no longer being produced. You should take into consideration how old the piece is and whether or not you can use it with other pieces of equipment.
Decide if You Can Do Repairs
Is the piece you are looking at in good condition? Will it need repairs? You should always factor the time and cost of repairs into your decision to purchase a piece of used medical equipment. If the piece needs repair, then is it something that can easily be done? Major repairs can often negate the savings you get by buying the used equipment. Additionally, there is always a chance that a repair will not actually fix the problem, and you could lose money and the device completely.
Determine if It's Worth It
Ultimately, you have to determine whether or not you are truly saving money in choosing a piece of used medical equipment. Taking into consideration potential repairs, how long you may be able to use the device, and how much use it will get in your office, you should decide if the asking price makes sense for your procedure.
If you are interested in purchasing medical equipment, contact us today by filling out our online contact form or calling us at (800) 899-4847.