How Can I Sell My Used Medical Equipment?
Posted April 23, 2018 in Used Medical Equipment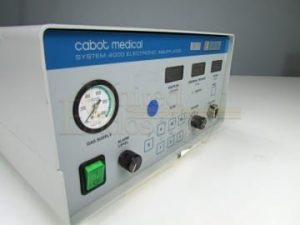 It's no secret that equipment is a large expense for medical practices. High-quality pieces are expensive, and it's hard to fathom the cost of replacing equipment as upgraded models arrive on the market. However, rest assured that even if a newer model is available, there is still demand for the older version of that product. If your office is looking to upgrade a piece of equipment due to a necessity for your practice, then selling the older model can be a way to recoup some of the cost and help pay for the new model. At United Endoscopy, we are always looking for high-quality pieces of medical equipment to purchase. We have a few tips to keep in mind as you prepare your equipment for sale.
Functionality
Does the equipment still function properly? A potential buyer is going to want to make sure that they are purchasing something that can be used for a long time, especially if it's an expensive or major piece of equipment. By ensuring that the product is still in working order, buyers can be confident that they will get their money's worth.
Recent Technology
Buyers looking for used medical equipment understand that these pieces may not be the most recent pieces of technology; however, they are looking to make sure that any equipment they are purchasing is not completely outdated. They still want to be able to use the equipment, and they may desire that it works in tandem with other pieces of equipment that they already own. It's important to know that technology more than a few years old may be more challenging to find a buyer for.
Appropriate Pricing
Buyers looking to purchase used medical equipment are doing so with the expectation that there will be a cost saving. It's important to keep this in mind when pricing to sell your old medical devices. If you price too high, then you may not find a buyer, as they may be able to purchase new at a similar price. Conversely, if you price too low, buyers may wonder what is wrong with the equipment. Finding a strong middle ground for pricing your piece will ensure that it will move quickly.
Condition
The condition of your equipment will have a major effect on how it will sell. A buyer wants devices that not only are in good working order but that also look like they've been taken care of. If a piece doesn't look presentable, it will affect the selling price and the availability of buyers interested in purchasing. By ensuring that you take good care of your devices, you will be more likely to sell quickly when you are ready to upgrade.
If you're interested in selling your used medical equipment, we are interested in hearing from you. You can contact us online or by calling 800-899-4847.