Can I Sell Or Trade My Medical Equipment?
Posted May 21, 2018 in Selling Medical Equipment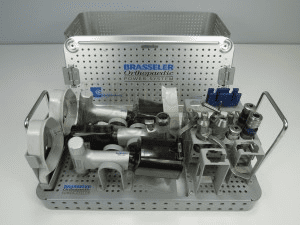 As your medical practice expands or changes, you may discover that older pieces of equipment are no longer serving your clients and you are now in need of new equipment that will greater benefit your practice. This type of turnover can be costly and be challenging for offices. The expense of medical equipment can make it difficult to pursue drastic adjustments quickly.
If you find yourself needing to purchase different pieces of equipment, consider selling your unneeded pieces to us at United Endoscopy. We also offer refurbished equipment and can help you find the pieces you may need for your practice.
Selling Your Equipment
If you have pieces of equipment that have outlived their usefulness, we are ready to purchase them. When evaluating these pieces, we always do a check to ensure the equipment's core functions are working and that any repairs that need to be made to restore the functionality of the equipment are possible. Naturally, equipment in need of repairs will affect our offer, and depending on the scope of the problem it can also delay the process.
Additionally, we also consider the appearance of the device. Since we will refurbish and sell the pieces to other clients, we want to make sure that the equipment is presentable. This means it should be clean and free of any blemishes. To ensure a quick sale that provides you the most value for your piece, take the time to correct the equipment's functionality and appearance.
Can I Trade My Equipment?
While we do not offer a direct trade-in program, we will pay cash for your used medical equipment, which can then be used to purchase any of the high-quality equipment that we have in stock. By purchasing your equipment through United Endoscope, you are ensuring that you are investing in only the highest quality pieces that have met our rigorous standards at a reduced cost.
If you have medical equipment that you are looking to sell, contact us today. You can fill out our online contact form or call us at 800-899-4847.