Benefits of Buying Reconditioned Endoscopy Equipment
Posted January 19, 2018 in Refurbished Equipment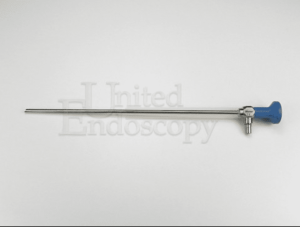 Endoscopy equipment can significantly improve your work as a medical professional. However, it is often very costly, and cheap secondhand equipment can be faulty and unreliable. The reconditioned endoscopy tools here at United Endoscopy are affordably priced and guaranteed to be reliable, high-quality endoscopy tools that can help your medical practice.
"Reconditioned" Means Restored
Refurbished or reconditioned endoscopy equipment has been restored to good condition. It is high quality and has been tested, refinished, decontaminated, and upgraded. Any damaged parts have been replaced, and the equipment meets industry standards for safety and reliability. Used equipment, on the other hand, has no such guarantees. By purchasing reconditioned equipment, you can save on the expense without sacrificing quality or reliability.
Low Equipment Cost
Because reconditioned endoscopy equipment is not brand new, it is sold at a lower price. In fact, at United Endoscopy, our refurbished endoscopy equipment can save you up to 80 percent on the expense. Six-month warranties are available for all products, which saves you even more long term. Since you are not sacrificing any quality with reconditioned equipment, you can benefit greatly from the reduced cost of the equipment.
Equipment Compatibility
What good would it be to have brand new endoscopy tools that aren't compatible with your older systems already in place? Equipment that has been reconditioned is older, which makes it more likely to be compatible with the equipment you already have. This will save you from having to replace all your equipment at the same time. If you are replacing a damaged endoscope, you may be able to replace it with a reconditioned copy of the same tool, which means you will not lose any time learning how to use a new device. You will be able to continue working to diagnose and treat your patients without struggling through the expense and transition period of installing new devices.
Reconditioned endoscopy tools are an affordable and reliable way to continue performing top-quality medical diagnoses and treatments at your medical practice. For more information about our equipment and how it could benefit you, please call us at 1(951) 270-3400 or toll-free at 1(800) 899-4847.