Where Can I Buy Reconditioned Endoscopy Equipment?
Posted December 20, 2017 in Refurbished Equipment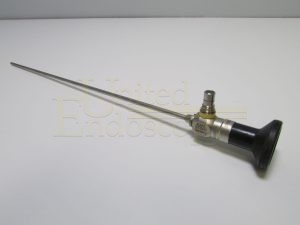 Medical equipment can be expensive, but choosing not to buy certain tools because of their price can make it difficult or impossible to treat and diagnose your patients. Reconditioned endoscopy equipment, sold here at United Endoscopy, can save money for your medical office and help you provide better medical services for your patients.
Buying Refurbished Medical Equipment
Buying refurbished medical equipment benefits you in several ways. First, it lowers your expense. You will save as much as 80 percent on your equipment when you purchase from United Endoscopy. Reconditioned tools are also more likely to work with other older tools, which can maintain their usefulness for longer periods of time. Quality control is guaranteed because the reconditioned equipment is upgraded to industry standards and completely repaired for any damaged parts. Refurbished equipment has also passed the test of time, so you know that the products will work as intended.
About United Endoscopy
United Endoscopy has been a leader in providing quality refurbished medical equipment for over 20 years. We sell medical equipment to medical professionals with offices in more than 50 countries worldwide. Purchasing refurbished equipment through our company can guarantee you a savings of 40 to 80 percent on your investment. All of our equipment is certified refurbished, carefully examined and tested, and given a six-month warranty for your protection. United Endoscopy also provides quick equipment repair services if any of your current endoscopy equipment needs to be fixed.
Types of Equipment Available at United Endoscopy
At United Endoscopy, we sell a variety of endoscopy tools and medical equipment to professionals in different medical fields. Medical professionals in gastroenterology, cystoscopy/urology, laparoscopy, orthopedics/arthroscopy, gynecology, bronchoscopy/pulmonary endoscopy, plastic surgery/ENT, and  even veterinary endoscopy can purchase valuable reconditioned endoscopy equipment for an affordable price. From gastroscopes and colonoscopes to resection sheaths, graspers, camera heads, and complete video systems, United Endoscopy has the state-of-the-art reconditioned medical equipment you need to improve your medical practice.