Where to Buy Endoscopy Equipment
Posted June 30, 2017 in Refurbished Equipment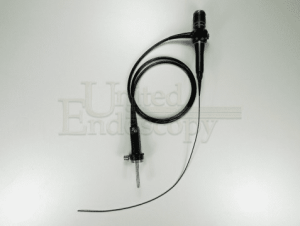 The field of endoscopy has many unique pieces of equipment, but it can be difficult knowing where to purchase them. If you're wondering where to purchase your scopes, graspers, sheaths, camera heads, and full video systems, look no further. At United Endoscopy, we sell a wide variety of reliable, refurbished endoscopy equipment to medical professionals worldwide.
About United Endoscopy
For more than 20 years, United Endoscopy has been a leading provider of refurbished endoscopy equipment to customers from all over the globe. United Endoscopy was founded in 1996 by Jeremy Cooper and has since developed a reputation for having a well-stocked inventory with plenty of variety in endoscopes and endoscopy equipment. Our refurbished endoscopy products are made by top-notch industry manufacturers including Stryker®, PENTAX Medical, ConMed Linvatec, Olympus, KARL STORZ, and more.
The Value of Refurbished Endoscopy Equipment
Refurbished endoscopy equipment has a distinct value for our customers. All our equipment is state-of-the-art, yet because it is refurbished, we can offer a savings of 40 to 80 percent. Investing in refurbished equipment lowers your costs so that you can continue to upgrade your equipment when you need it. It also guarantees that the equipment is reliable and of the highest quality, as all refurbished endoscopy equipment must be tested and proven to meet safe industry standards.
Available for Purchase Worldwide
From our base in Southern California, United Endoscopy can sell and ship endoscopy equipment to customers across the world. We have worked with medical offices and medical professionals all around the world and have sold our equipment to customers in more than 50 countries. Our clients have been found in Eastern Europe, South America, Asia, and all over the United States. If you need to purchase reliable endoscopy equipment, United Endoscopy can help.
Affordable and high-quality refurbished endoscopy equipment is available for purchase by medical professionals worldwide. To find what you need, contact United Endoscopy today through our online contact form. You can also reach us by phone at (951) 270-3400 or toll-free at (800) 899-4847.