Why Endoscopy Is Used in Medicine
Posted July 26, 2017 in Endoscope Tools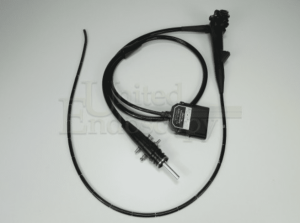 Over the past 200 years, endoscopy has gone from being a little-known procedure to a routinely performed, standard medical procedure. The endoscope is used in medicine to help medical professionals diagnose and treat medical conditions.
For Investigation and Diagnosis
Endoscopy is often used for patient diagnosis. Without endoscopy, doctors have limited options for diagnosis: diagnose based on symptoms alone, look for answers from a blood/stool/urine sample, take X-rays, or perform invasive surgery to assess the situation. Surgery has risks and should be used sparingly, and it is not often recommended for diagnosis. A diagnosis based on symptoms alone may be inaccurate, and a blood/stool/urine sample doesn't always have the answers. Depending on the patient's health or preferences, radiation scans may not be the best option or may not even be an option at all.
Endoscopy can accurately identify what is going on inside the body. It can identify tumors, ulcers, inflammation, bleeding, polyps, and more. This procedure can be used to investigate symptoms, screen for cancer in high-risk patients, target a location for biopsy, and identify the cause of gastrointestinal bleeding. Endoscopy is more accurate than an X-ray in detecting many abnormalities and allows a doctor to obtain tissue samples or cell samples to determine if abnormalities are benign or cancerous.
For Treatment
Endoscopy also has many uses even after diagnosis. It can evaluate the severity of a condition, check on its status, and treat abnormalities in the body. With an endoscope, a doctor can remove foreign substances and stop bleeding. This procedure may be performed to search for signs of gastrointestinal bleeding or other signs of internal bleeding after a major surgery. An endoscopy procedure can also remove accidentally swallowed objects and widen a narrowed esophagus.
Medical Fields That Use Endoscopy
Endoscopy is used in a variety of medical fields. Some of the more common ones are gastroenterology laparoscopy, urology/cystoscopy, gynecology, orthopedics/arthroscopy, pulmonary/bronchoscopy, and plastic surgery/ENT. Endoscopy is also used in veterinary medicine to help veterinarians diagnose and treat conditions in animals.
The Benefits of Endoscopy
The benefits of using endoscopy go beyond its ability to diagnose and treat medical conditions. Endoscopy can examine the internal workings of the body with small incisions, sometimes even with few or no incisions. Compared to surgery, endoscopy has less pain, a shorter recovery, less scarring, lower risks, and reduced blood loss. This procedure has truly revolutionized the medical industry.
The Importance of Having Reliable Endoscopy Equipment
Reliable endoscopy equipment is essential to making sure that your medical practice can provide these patient benefits. United Endoscopy offers quality refurbished medical endoscopy tools from leading world manufacturers. Our equipment is reliable and affordable and can help medical professionals to safely and accurately diagnose and treat a wide range of health conditions.
Our refurbished endoscopy equipment at United Endoscopy is here to make your medical practice more efficient and dependable. For more information, please call (951) 270-3400 (local) or (800) 899-4847 (toll-free), or complete our online contact form today.