Orthopedic/Arthroscopy Tools
Posted December 30, 2015 in Arthroscopy Equipment, Orthopedic Equipment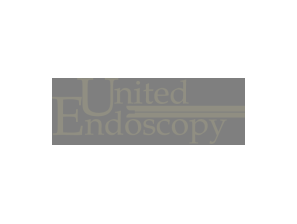 Medical procedures today are very different from how they were years ago. Technology helps medical professionals to examine internal organs with a thin tube, camera, and light so that they can diagnose and treat health conditions without invasive surgery. United Endoscopy provides doctors, surgeons, and medical professionals with quality preowned and refurbished orthopedic and arthroscopic equipment so that they can diagnose, treat, and correct conditions of the musculoskeletal system. The equipment we provide is preowned and refurbished so that medical professionals can afford high quality orthopedics/arthroscopy equipment.
Orthopedics and Arthroscopy
Orthopedics is a medical specialty concerned with correcting conditions of the musculoskeletal system. This system includes the skeleton, muscles, joints, cartilage, tendons, ligaments, and the other connective tissues that support and bind the organs together. The musculoskeletal system provides the body with form, stability, support, movement ability, and organ protection. Conditions that interfere with proper function of the musculoskeletal system include trauma, injury, degenerative diseases, congenital disorders, infections, and tumors. As some of these conditions are difficult to diagnose, orthopedic surgeons often perform endoscopic examinations. Arthroscopy is a procedure in which a medical professional examines and treats a joint with the use of an arthroscope.
The Advantage of Arthroscopy
Arthroscopy, or arthroscopic surgery, is a minimally invasive surgical procedure on a joint. With only a small incision, the arthroscope can be inserted into the joint to evaluate or treat orthopedic conditions. By avoiding traditional open surgery, arthroscopy shortens recovery time and leaves less scarring. It can also increase the likelihood of successful healing by avoiding unnecessary trauma to the tissues. Arthroscopy can be performed on almost any joint, though it is most often done on the knee, shoulder, wrist, elbow, hip, ankle, and foot.
Orthopedics/Arthroscopy Equipment
We offer many orthopedics/arthroscopy tools for medical professionals. We offer over forty different arthroscopes between $500 and $1000 USD. We also provide arthroscopy instruments including suture passers, scissors, forceps, punches, and more. Our shaver systems, power equipment, and complete arthroscopy systems come with many valuable tools for performing arthroscopy and orthopedic surgery. Some of our high-quality manufacturers include Storz®, Stryker®, Linvatec, Wolf Medical, Inc., ArthroCare, and Mitek.
To learn more about our orthopedics/arthroscopy tools or any of our other endoscopy tools, please contact us at United Endoscopy. You can call us at (951) 270-3400 or toll-free at (800) 899-4847 on Monday through Friday between 8:00 AM and 5:00 PM Pacific Standard Time, or fill out our online contact form at your convenience.