FUJIFILM FUJINON Refurbished Endoscopy Equipment
Posted September 28, 2016 in Endoscope Tools, FUJINON FUJIFILM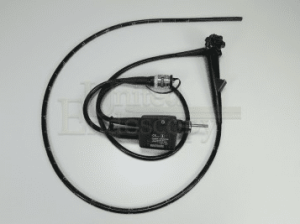 FUJINON, a subsidiary of FUJIFILM Medical Systems U.S.A., Inc., is a leading provider in the world of endoscopy equipment. At United Endoscopy, we provide FUJINON refurbished endoscopy equipment at a fraction of the price of new endoscopy products. Our refurbished products are all quality tested and proven, and they are readily available at affordable prices to medical professionals worldwide.
About FUJINON
FUJINON, formerly the FUJINON INC. Endoscopy Division, has been providing technologically advanced endoscopes to medical professionals since 1974. This history includes over four decades of working to develop better equipment for surgeons, pulmonologists, and gastrointestinal endoscopists. Of all the major companies in the endoscopy industry, FUJINON was the first to introduce Super CCD high definition imaging technology, multi-band spectral imaging software, Zone Sonography® for the endoscopic ultrasound market, and an endoscope system that could provide therapeutic intervention for the entire small bowel. FUJINON is a part of FUJIFILM Medical Systems U.S.A., Inc., which provides medical informatics solutions and diagnostic imaging products to healthcare facilities all over the world. The FUJINON division works closely with researchers, physicians, and healthcare systems to produce equipment that can lead to the best patient outcomes.
FUJINON Products at
United Endoscopy
Physicians, surgeons, and medical professionals in need of endoscopy equipment can purchase quality refurbished FUJINON endoscopy tools. Currently, we have several top model video bronchoscopes, video colonoscopes, and video gastroscopes made by FUJINON. These range in price from $2500 (USD) to $5500 (USD) and are guaranteed high quality through the extensive testing we do for all refurbished endoscopy equipment. The FUJINON name continues to show quality, innovation, and efficacy as it has for the last four decades. All of these products are made to help you care for your patients in the best way possible.
At United Endoscopy, we sell refurbished endoscopy equipment made by FUJINON and other world-renowned endoscopy manufacturers. To learn more or to purchase our endoscopy products, call us locally at (951) 270-3400 or toll-free at (800) 899-4847. You may also contact us online at your convenience.